Item
Kopter Scissors Model " Absolute Curved "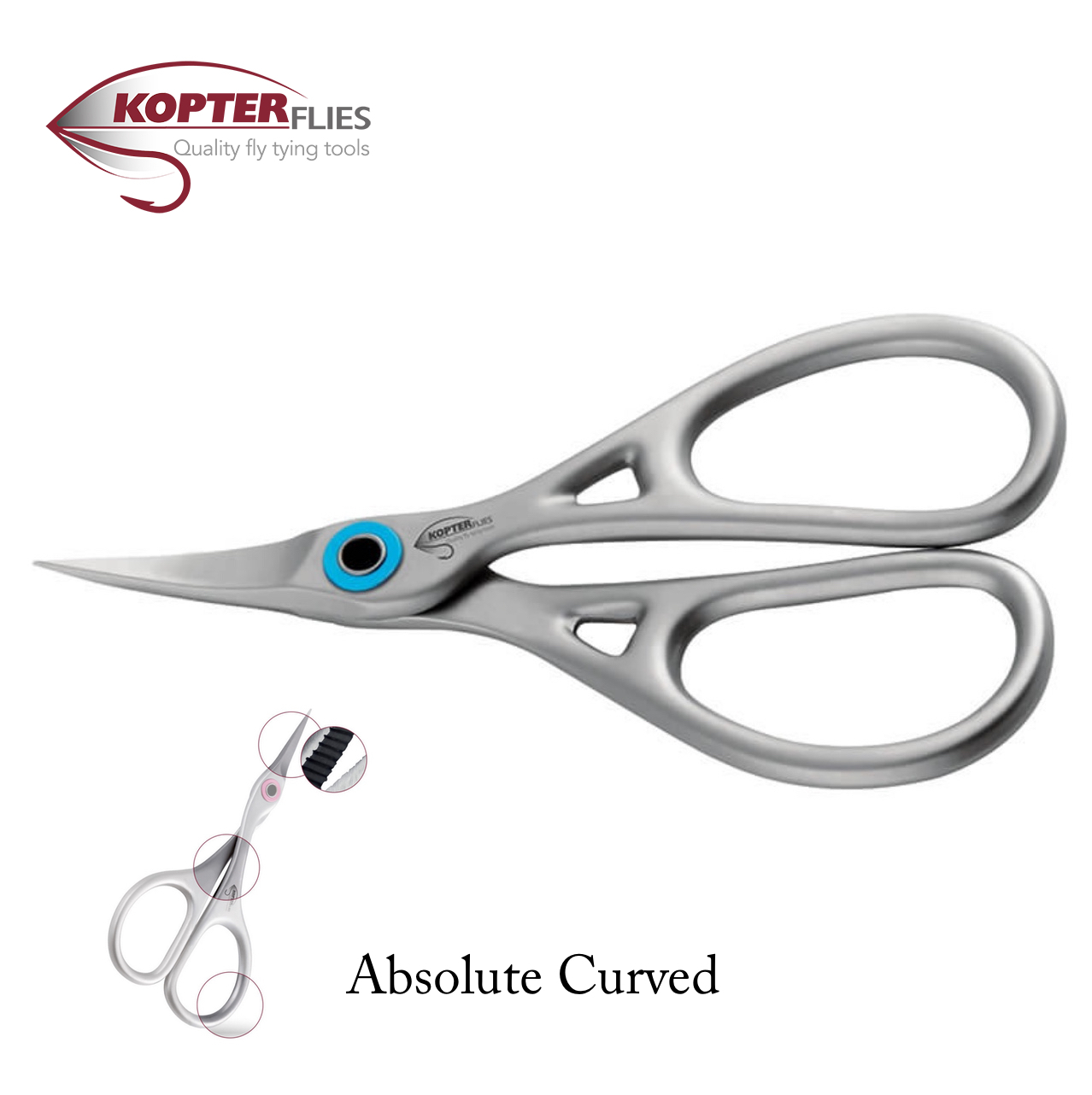 2018年誕生と同時に、今や不動の地位を固めつつある、イタリア KOPTER FLIES社の
モデル " Absolute Curved " 。
マドラーヘッドやボンバーボディのトリミング、ドライフライのウイングの成型に最適です。

毛鉤職人として、様々なメーカーのシザースを試してきましたが、タイイング専用に設計された数少ない製品で、長時間の使用でも快適です。
滑り止め溝加工されたブレードは、他社の同様機構のものと比較しても、別次元の素晴らしさ。長期間の使用でもピボット部にガタツキ、遊びが出ないブレードロック方式を採用し、今までのシザースの最大の悩みを見事に解決しています。価格は安いものではありませんが、その機能、性能に充分見合う素晴らしいシザースに仕上がっています。

全長/ブレード長:95mm / 30mm 先鋭カーブ、微細なギザ刃仕様
¥7,590
*This item will be delivered on 10/18(Mon) at the earliest.
*Tax included.
*Additional shipping charges may apply, See detail..

About shipping fees
The shipping fee for this item varies by the shipping method. Customers can choose the shipping method at time of purchase.
Yu-Pack

Your delivery status can be checked online.

Regional setting

クリックポスト

日本国内のお客様 ご自宅のポストへのお届けです。

Shipping Fees are the same all over country inside Japan ¥198