Item
For Spey / Salmon Tyer L.A.Pheasant 1pair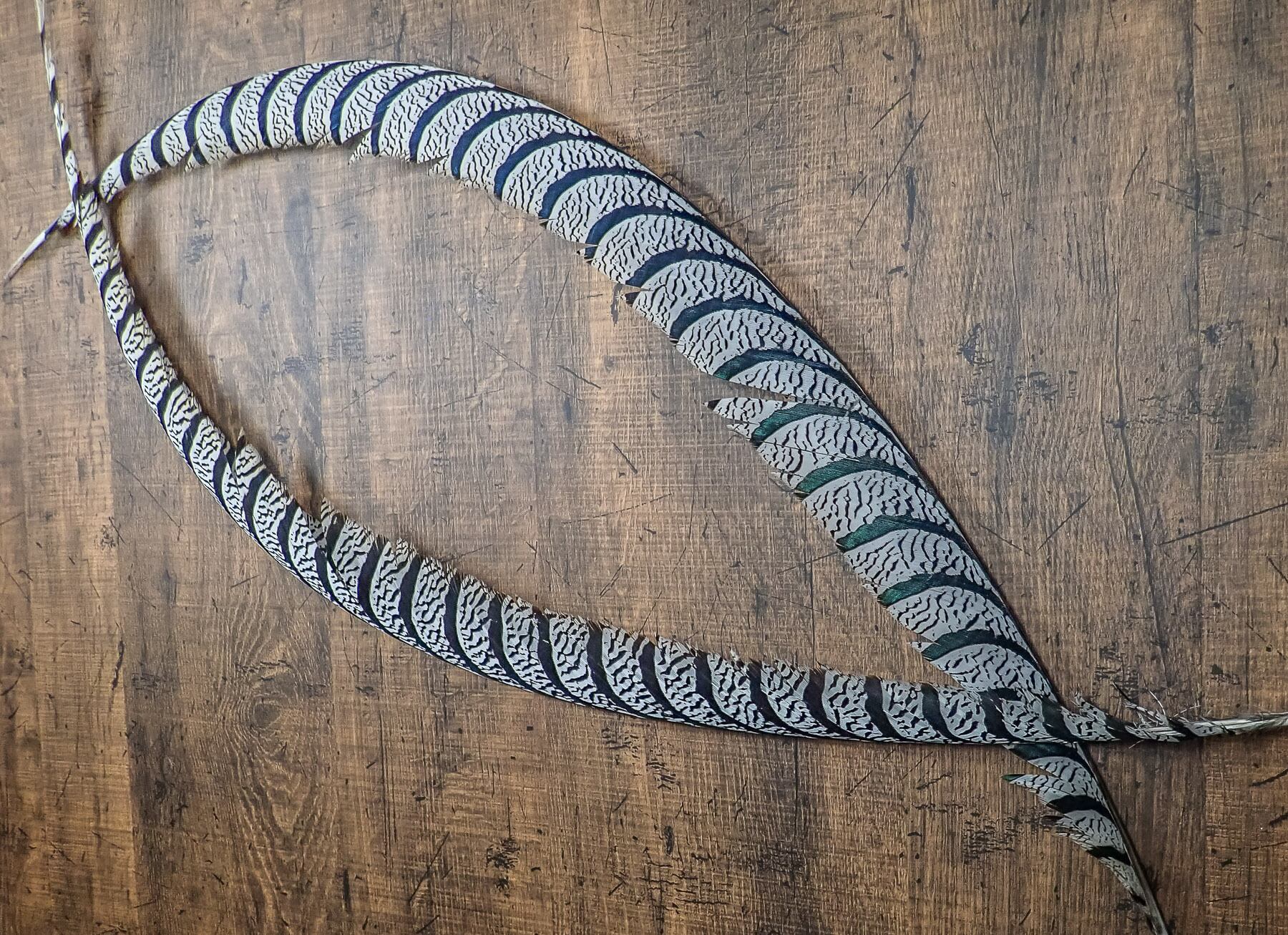 レディ アムハースト フェザント センターテール 左右 1ペアのセットです。全長80cm前後。スペイ / サーモンパターン タイヤーの方の為に、特別にご用意しました。2枚目の画像が、パッケージ荷姿です。お手元に届きましたら、パッケージから取り出して頂き、フェザーにクセがつかないように保管してください。クセがついた場合には、スチームを当てることで軽減出来る場合がございます。
ご使用のPC環境により、商品画像のカラーと実物に差が発生する可能性がございます。

Lady Amherst Pheasant Center Tail symmetrical pair. The length around 32 inches.Specially prepared for Spey / Salmon pattern Tyer. The second image is the package style. When you receive it, take it out of the package and keep it so that it won't go wrong with the feather. If there is a habit, it may be mitigated by applying steam.

Depending on your PC environment, there may be a difference between the color of the product image and the actual product.
¥5,000
*Earliest delivery date is 10/5(Thu) (may require more days depending on delivery address).
*Tax included.
*Additional shipping charges may apply, See detail..

About shipping fees
The shipping fee for this item varies by the shipping method. Customers can choose the shipping method at time of purchase.
Yu-Pack

Your delivery status can be checked online.

Regional setting

クリックポスト

日本国内のお客様 ご自宅のポストへのお届けです。

Shipping Fees are the same all over country inside Japan ¥185